The Wait is Over – This is Heart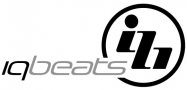 Fresh on the IQBeat's site – Heart/UK 2006.
Building from the success of earning London's #1 listenership, Heart has grown into the Heart Network and rebranded as "This Is Heart". By once again choosing IQ BEATS for their on-air imaging, they've not only kept a good thing going but have taken Heart to a whole new level. Consisting of 11 musical themes with informationals for news, travel, sports and entertainment, the first installment of this soon to be legendary package showcases the progressive sound for which Heart is famous.
Dan James – 'the phrase "This is Heart" is indeed an interesting move, designed to reflect the uptake of DAB, where frequencies are no longer of any use. More and more stations will lose their frequencies over the next couple of years or so, and Chrysalis is setting the trend by removing them from the Heart network's sung IDs. However, presenters will still refer to the stations in their links as Heart 106.2, Heart 106 and 100.7 Heart FM. Incidentally, there are resings airing on 106.2 that sing "London's Heart… This is Heart".'
Some of the stager cuts on the website have alt sings for The Late Show, Summertime and more. Listen to the cuts now online at iqbeats.com.