Newstalk 106-108, Ireland Goes Custom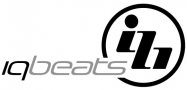 As Dublin's fastest growing station and with a freshly issued National License in hand, Dublin's NewsTalk 106 have relaunched with a hip new imaging package from IQ Beats that is tailor made to match the station's sharp and witty sound. Our logo chefs emerged from the Logo Kitchen after several sleepless nights to create an exciting and immediately memorable logo that is the icing on the cake of this custom – produced package comprised of themes for; News, Traffic, Sports and Headlines – All sounding top shelf and provided with every conceivable mixout, FX and production element that NewsTalk 106 needs to keep Ireland talking.
Mark Robinson – Image Producer Newstalk 106 Dublin; Crikey, this pack of drongos are a kangaroo short in the top paddock and thought a Shitzu was a zoo with no animals… Strike me pink, Dealing with them made as crook as a drover's dog… But seriously folks… IQ Beats have been exceptional to deal with. NewsTalk 106-108 is unique in Ireland in that it is a talk station that targets a much younger audience than traditional stations in this format, and as such creating a complimenting image with music beds, news themes etc is critical in maintaining the correct environment in which to satisfy our existing audience but also appeal to the new national audience. Most importantly they worked to our agenda and deadlines, (as we were counting down to the national broadcast launch), designing exactly what we needed to integrate with the existing sound of the station, reflecting the station's image and maximizing the appeal to our core target, rather than trying to fit the station into an existing package. Everyone from the Board of Directors to the listeners have reacted very positively to the new innovative package which has been another key element of making NewsTalk 106-108 Ireland's most innovative talk station.