IQ's New UTV Custom On-Air
Thirteen UTV Radio stations in the UK have started to air a brand new custom package from IQBeats.
Clear, concise, elegant and soulful is how the team at IQ HQ sum up the new custom that comes with 7 music themes. It includes themes for news, sport and traffic too. Trusty vocalist Emily McIntosh is the choice for female vocals.
Signal 1 in Cheshire was the first to air the new package… and another 12 stations in the group are due to follow soon. UTV Radio's Deputy Group Programme Director Simon Walkington made the pilgrimage to oversee vocal recording and get his hands on some mixes:
We are delighted with our new package. On first listen I was truly gob smacked. Working with the guys at IQ Beats is a bit harrowing with the free-flowing tequila, but how can you question the results?

They patiently got to know our brand(s), tirelessly worked on beds until they were perfect, mixed in world-class vocalists and presented us with jingles that complement our great playlist. IQ Beats have really taken our station imaging to a whole new level.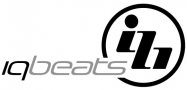 The package will be available online soon, but check out the preview demo from IQBeats' Blog. Read the full post about the new package here.
UTV '08 Preview | 3:10 – 3.80MB | Download