ReelWorld ONE – KDWB
Here's some exclusive audio for you. ReelWorld ONE's starter kit using the KDWB logo – the starter kit also includes vocal workparts (and song specific logos) which you might hear in either the Z100 NEW YORK, KIIS LA or KISS BOSTON versions we'll be posting throughout the week.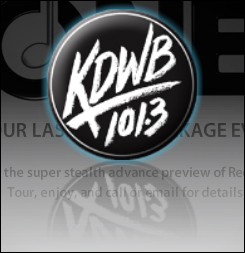 But first up, as I said, it's KDWB.
KDWB 2007 from ReelWorld | 3:49 – 8.73MB | Download