Country X Factor
Have you already grown weary of subscription-based services popping up everywhere like weeds and pumping out a blitzkrieg of generic audio blah? But it was supposed to be your last jingle package. Ever.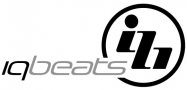 If so, look no further than Country X Factor by IQ Beats: A totally new and unique imaging toolkit™.
So, what is Country X Factor?
X Factor for Country is the new and innovative way to image your station. Fantastic by itself or as the perfect compliment to your existing jingle package, X Factor's 55 production-based cuts are the coolest and most versatile imaging tool to hit the airwaves in decades. And with five new cuts per quarter, your station sound will always be fresh.

Averaging a mere 7 seconds in length, X Factor cuts are produced to transition seamlessly between today's hit Country songs with your slogan, ID and calls with custom sings topped off with mixing and production that is out of this world! And with the provided work parts, you can take fifty-five cuts and tweak them into 550 different versions!

X Factor is both market and format exclusive and now available worldwide from IQ Beats. Build your X Factor solution around your budget starting with 10 of your choice or all fifty-five!

If you're looking for a way to freshen up your station's sound or simply tired of jingles, X Factor is the new, completely cool, and cost-effective way to image your station
Hear the package in it's entirety right here at IQBeats.com.
Country X Factor 2008 | 7:13 – 16.5MB | Download