Kissville April 2008 Update
Kissville have sent all their clients the April 2008 update.
THEME 33 >>> Based on Usher and great for that kinda music/production. The bed is chilled (75bpm) and the singing is frantic (150bpm)!!! We love it, hope you do too!

MORNING SHOW 5 >>> You can never have enough morning show audio… and here's another cool bed with all the usual edits.

PROMO 5 >>> So the weather is nice and your street team are on the loose… heres a new promo bed for those remotes and client mentions. It makes the commercials sound better than ever! The 2-punch works great as a shotgun between songs too.

PROD BED 13, SWEEP-ID 18, SWEEP-ID 19… coz we know you love that stuff!!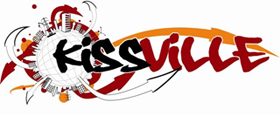 And here are the cuts in montage form. Featuring Channel 4 Dubai, UAE and Play 99.6 Amman, Jordan.
Kissville April 2008 | 1:36 – 3.68MB