Free Christmas Production Music from TM Studios
TM Studios have put a whole load of seasonal production music online for anyone to download and use. The tracks are all fairly traditional, with great production values and the feel-good factor that Christmas demands. As well as beds, there's a load of stagers and alo song intro elements for some of the most popular station names.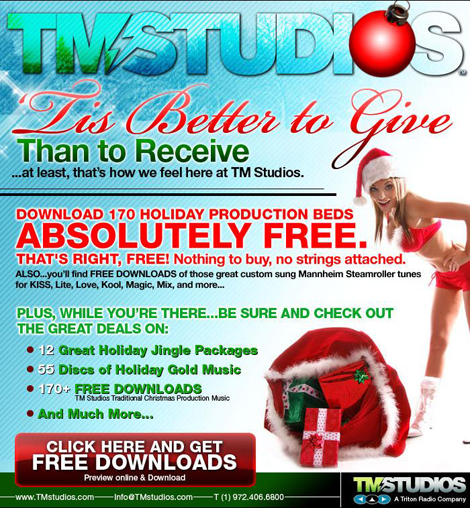 There's no charge. No fee. No catch.
"We're doing it because they're in our catalogue and it'd be a shame not to use them, and also because it gives people the chance to check out our other products (seasonal and otherwise) that we have.
It's the season of giving – so that's exactly what TM are doing!