ReelWorld ONE – WHTZ
Here's some more exclusive audio! ReelWorld ONE's starter kit using the WHTZ Z100 logo – the starter kit also includes song specific logos. We've included the vocal workparts in this small montage. Download below, and if you missed our KDWB montage grab it here. We're great to you!
If there are any jingles (from any company) you'd like to hear, contact us and we'll what we can do.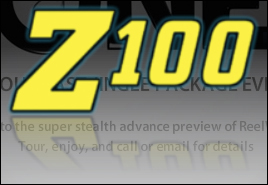 WHTZ Z100 2007 from ReelWorld | 4:13 – 9.67MB | Download