Rock Radio, from JonesTM
Are you ready to rock? Manchester is, thanks to Rock Radio's new custom jingle imaging package from JonesTM. Consisting of 12 main themes and dozens of wild logos, Rock Radio 2008 is a loud, proud, powerful package for classic rock, newstalk or sports stations that want to shout about what they do!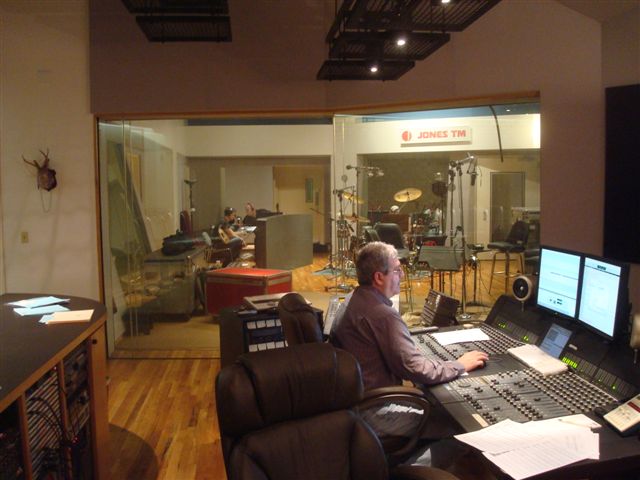 Setting up for Rock Radio's live session – the view from Studio A control room.
Created by the team at GMG's Rock Radio, and recorded at JonesTM in Dallas, Texas using some of the finest musicians around, Rock Radio 2008 captures the spirit of the classic rock genre, while providing all the mixes and elements needed in today's market. Full themes, underscores, 30″ and 10″ mixes, solo logos, group logos, drones… it's all here. In fact, Rock Radio got 200 tracks in total!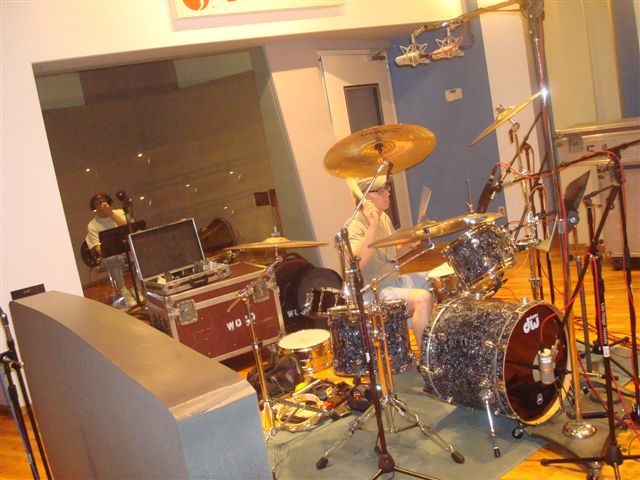 The session in progress.
Chris Stevens of JonesTM said: "We had so much fun working with Mark, Roy and the Rock Radio team on this very unique package, and it's great to hear Classic Rock on the radio in the UK!"
You can hear how Rock Radio are using the package on 106.1 in Manchester, 96.3 in Glasgow, and on DAB Digital Radio in the North East of England, or check out this montage.
Rock Radio 2008 | 7.09MB – 3:52